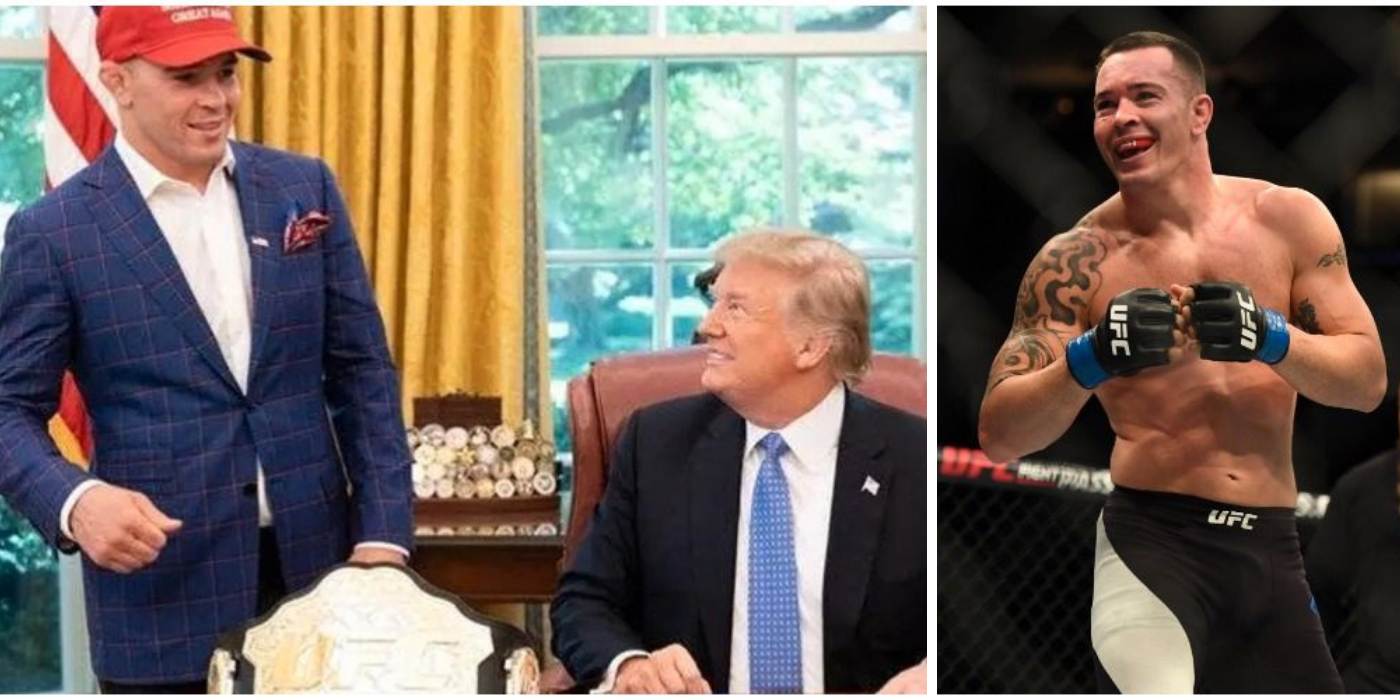 10 things MMA fans should know about Colby Covington
In recent years, the former interim cfu Welterweight champion Colby Covington has become one of the most controversial fighters in UFC history. In addition to his dominant wrestling abilities, Covington used his right-wing beliefs and trash talk to get under his opponents' skin. Ten years ago, Covington began his career in MMA and used his wrestling skills to become one of the sport's hottest prospects.
RELATED: The 10 Most Controversial Signings In UFC History
Later, he started using his words to become one of the most important characters in all of UFC. All in all, there are a lot of things UFC fans should know when following the career of one of the UFC's most problematic fighters.
ten


Roommate of Jon Jones
Prior to competing in MMA, Colby Covington was a college roommate of former UFC light heavyweight champion Jon Jones.
RELATED: The 8 Best Title Defenses Of Jon Jones' UFC Career
Covington and Jones were roommates when they attended Iowa Central Community College. It's ironic that two of the UFC's most controversial fighters lived together before starting their MMA careers. While Covington's controversies stem from the things he says to his opponents, Jones' controversies stem from his actions outside the cage, which often involve run-ins with the law.
9


First upset loss
With eight straight wins and the last three in the UFC, Covington was one of the hottest prospects in the UFC welterweight division. However, his unbeaten streak came to an unexpected end after an upset loss.
In 2015, Covington was submitted by Warlley Alves. After the loss, Covington would need to win five straight fights to enter the title chase. After defeating Covington, Alves lost his next two fights and has since had mixed results in the UFC.
8


Time in TNA
At one point, Covington trained with American Top Team, run by pro wrestling fanatic Dan Lambert.
Prior to becoming a character on AEW television, Lambert spent time in TNA, known today as Impact Wrestling. Lambert brought fighters from ATT to accompany him to the ring. Among those fighters was Covington. During his time at TNA events, Covington learned the importance of being a character when trying to sell a fight. His time in the wrestling ring planted the seeds of who he would later become.
7


His "act" saved his career
Covington's controversial character started in 2017 when he fought Demian Maia in Brazil. After defeating Maia, Covington called Brazil a "garbage dump" and called its people "dirty animals".
Despite being dominant in the cage, Covington felt his career was on the line as his most recent fights came from unexciting decisions. In an interview with Candance Owens, a conservative talk show host, he said his villainous "act" in Brazil saved his UFC career.
6


Trump supporter
Covington is not shy about sharing his political beliefs. He is a strong supporter of former US President Donald Trump.
In 2018, when he won an interim UFC title by beating Rafael dos Anjos, Covington dedicated the win to Trump and said he wanted to present the title to Trump at the White House. A few months later, that's exactly what he did. Trump even called Covington to congratulate him after his victory over Tyron Woodley in 2020.
5


Kurt Angle theme song
One of the most iconic theme songs in all of pro wrestling is Kurt Angle's theme song. What makes Angle's song so iconic is that fans sing along to "You Suck" along with the beat of the song.
Knowing that the majority of the UFC crowd wouldn't be cheering him on in his fight against Robbie Lawler in 2019, Covington decided to come out to Angle's iconic theme song. The song served its purpose and fans chanted "You Suck" as Covington made his way to the cage. Covington would go on to win the fight via unanimous decision.
4


Winning Streak/Title Won
As mentioned earlier, Covington has won his first eight MMA fights. After suffering his first loss, Covington would win his next five fights to earn a UFC title shot. In 2018 at UFC 225, Covington defeated Rafael dos Anjos to win an interim UFC welterweight title.
RELATED: 10 Biggest Upsets In UFC History
After defeating Dos Anjos, Covington defeated Robbie Lawler to extend his UFC winning streak to seven. In total, Covington has won 15 of his first 16 fights. Ultimately, Covington's winning streak was one of the most impressive in welterweight history.
3


WrestlePro vs. "Tyquill" Woodley
In 2018, Covington was expected to unify his interim title with the undisputed title in a fight against then-UFC champion Tyron Woodley. Prior to the fight, Covington performed at a WrestlePro event and fought "Tyquill" Woodley.
Covington took trash to a whole new level when he defeated a man claiming to be Tyron Woodley at a pro wrestling event. While fighters regularly share insults to get inside their opponent's head, they very rarely show this level of theatrics.
2


Stripped of title
Due to injury, Covington did not fight Woodley in 2018. However, he fought Woodley in a non-title fight in 2020. Covington would win the fight by TKO.
With Covington unable to fight, the UFC stripped him of his interim welterweight championship. Covington would return to the UFC in August 2019. Upon his return, he defeated former UFC welterweight champion Robbie Lawler. After beating Lawler, Covington earned a title shot against current UFC welterweight champion Kamaru Usman. Covington lost the fight by technical knockout.
1


Currently in limbo
Covington was nearly perfect in the octagon, but he was unable to capture the UFC welterweight championship. In 2019, Covington failed to win the title against Kamaru Usman. After beating Tyron Woodley in 2020, Covington got another UFC title shot. Last year at UFC 268, Covington lost a decision to Usman and again fell short of winning the UFC title. Since then, Covington has picked up a win over Jorge Masvidal, but his career is in limbo.
He proved he could beat the best in his division, but twice failed to beat the champion. As long as Usman is champion, Covington's welterweight career is in limbo as the UFC is unlikely to give him another title shot.
10 things MMA fans should know about Mirko Cro Cop
Read more
About the Author