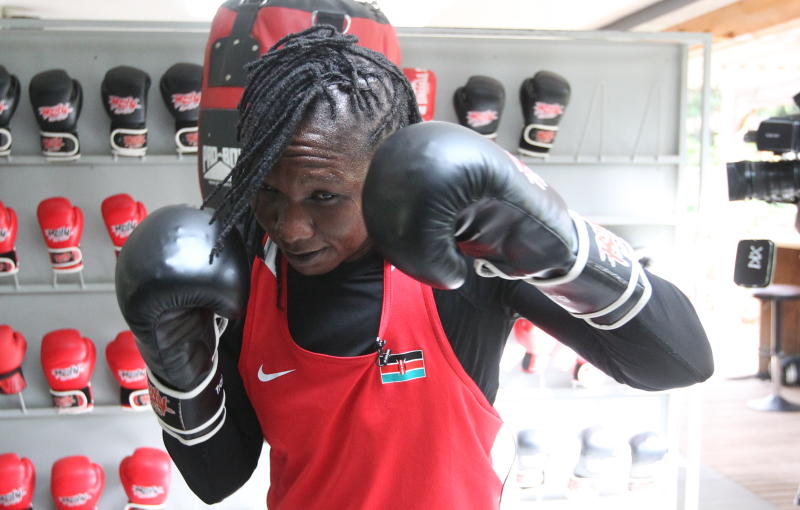 Andiego makes a comeback for the Africa Zone Three Championships: The Standard Sport
After missing the Tokyo Olympics in 2020, former national middleweight champion Elizabeth Andiego is back on the squad that will compete in the Africa Zone Three Championships to be held in Dar es Salaam, Tanzania. from March 27 to April 7.
Andiego, who failed to bid for the Olympics at the African Olympic Qualifiers in Dakar, Senegal, in February 2020, was selected to a provisional squad of 26 boxers (15 men and 11 women boxers) for the championships in Dar es Hello.
As Andiego makes his comeback, 2015 African Boxing Championships lightweight gold medalist and team captain Nick Okoth leads the team with super heavyweight gold medalist Elly Ajowi. the Africa 3 zone, which should successfully defend the title.
Head coach Musa Benjamin said the team is ready to rumble and morale is high in the squad which will be reduced to 13 male boxers and 10 female boxers before traveling to Dar es Salaam a few days before the tournament.
"We are ready for the showpiece and the boxers are in high spirits for the tournament as we continue residential training in a tournament that will shape us for other international championships to come," said Benjamin.
The host countries, Tanzania, Kenya, Uganda, Rwanda, Burundi, Libya, Democratic Republic of Congo, Congo Brazzaville and Cameroon will participate in the championship.
After the Dar es Salaam championships, Kenya also hopes to send teams to the African Boxing Championships in Tunisia in April, the World Women's Boxing Championships in Istanbul, Turkey in May and the Commonwealth Games in Birmingham. , in England, in July. Benjamin said the final squad for the African Zone Three Championships will be chosen on merit.
"Our target is to reach the medal category and therefore the selection of the final team will be based solely on merit," said Benjamin, who led the Tanzanian national boxing team for the Commonwealth Games. of 2018 in Gold Coast, Australia.
The team is currently training in Nairobi under the supervision of three experienced coaches led by Benjamin with the help of assistant coach David Munuhe and assistant coach John Waweru.
Also on the team are 2018 Commonwealth Games flyweight bronze medalist Christine Ongare and former national welterweight champion Elizabeth Akinyi, who has since moved up to middleweight.