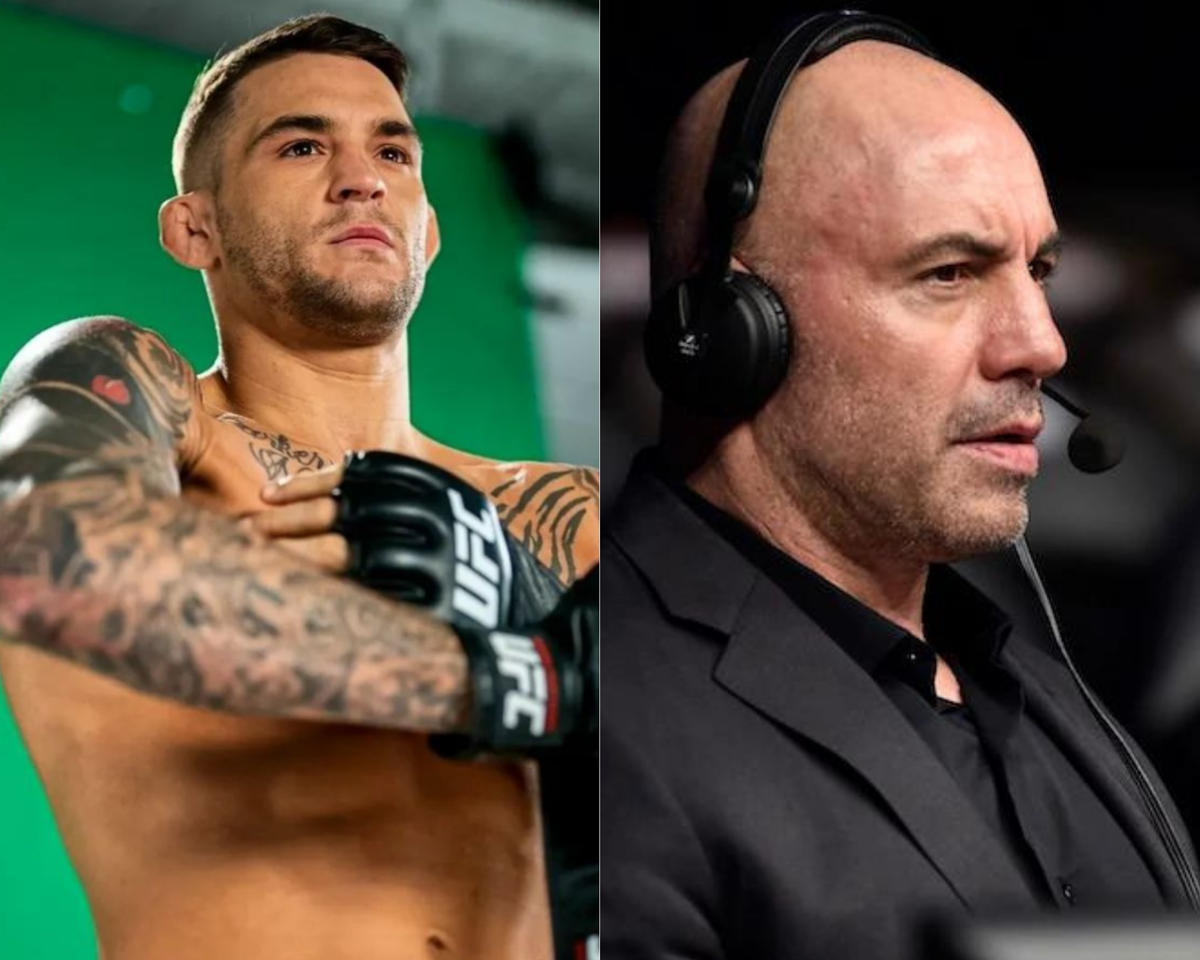 "Does your wife have an Android?" – When Joe Rogan harassed Dustin Poirier about his unpopular choice
There is no doubt that Joe Rogan is one of the most interesting people in the UFC. The color commentator leads one of the biggest podcast shows in the world, The Joe Rogan Experience. The JRE show has hosted many famous guests from the MMA world including Max Holloway, BJ Penn and Michael Bisping.
ADVERTISING
The article continues below this ad
In an episode of his podcast show, with UFC lightweight contender Dustin Poirier, Rogan and Poirier had a chat on their smartphones. Rogan pestered Poirier to switch his Android phone with an iPhone. He pulled his leg on the podcast show because Poirier was having trouble completing a task on his Android phone.
ADVERTISING
The article continues below this ad
Rogan told him, "Maybe you should just buy an iPhone. That would be super easy. He asked Poirier if he planned to switch from Android to iPhone and Poirier didn't seem interested in making the switch just yet. "The Diamond" was just used to his android and seemed to be quite happy with it.
Roger said, "It's an interesting thing, the commitment people have to an android. When they have it, they're like, no f**k you. I stick to my guns. And when they give in, they give in. Many of them give in.
He then jokingly asked Dustin Poirier, "Does your wife have an iPhone?" When Poirier said yes, Rogan said, "it is a problem," and they laughed that he can't take AirDrop photos with his wife.
DIVE DEEPER
When Dustin Poirier and Joe Rogan discussed the impact of calf kicks
Joe Rogan has been in the professional mixed martial arts business for almost two decades and has seen a lot of fighting techniques and styles in the octagon. Whenever we see good body and leg kicks in the octagon, we always see a good reaction from Rogan. Rogan loves leg kicks and also knows the damage a powerful kick can do in a fight.
ADVERTISING
The article continues below this ad
On his podcast show with Dustin Poirier, he talked about the brutality of a powerful calf leg kick.
Roger said"it's so wild that this kick was almost ignored… I can't think of a single technique that has revolutionized the sport in this way."
ADVERTISING
The article continues below this ad
He added, "There's no meat either. I was explaining to someone, I'm like just karate, cut your arm right where the bone is. It hurts just to do that. Now imagine someone kicking that, and that's how when you get kicked in the calf, there's nothing in there. There is no meat.