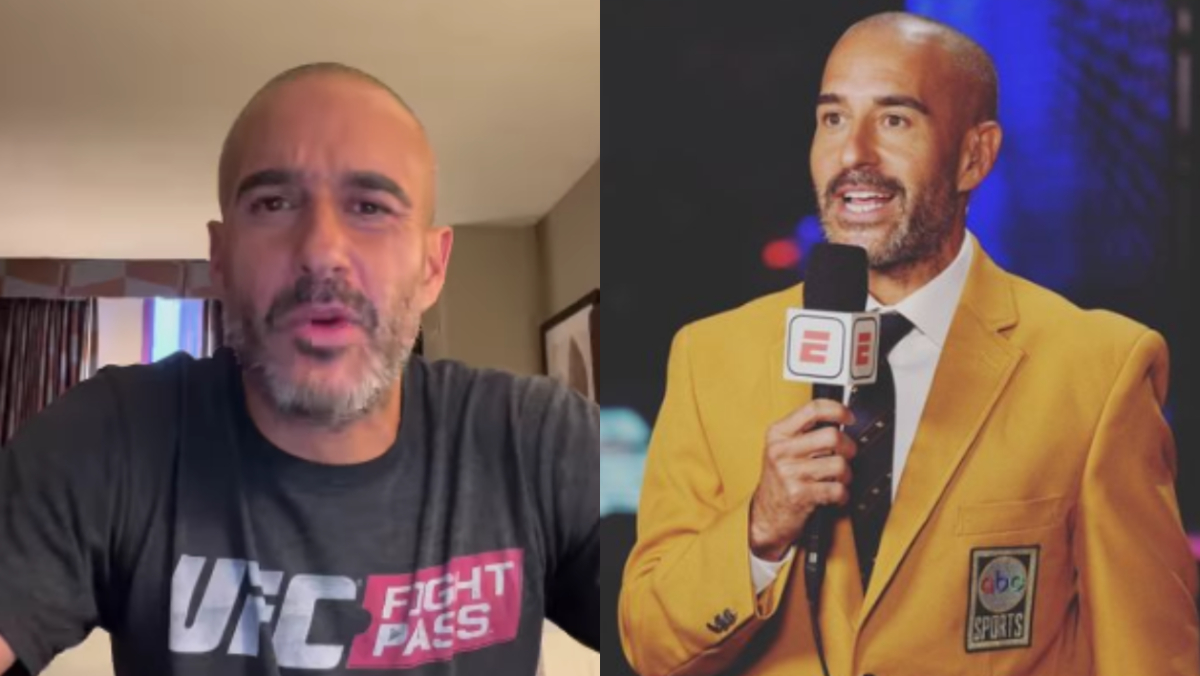 Fighters and fans congratulate John Anik on re-signing with UFC; "The best shot of the year!"
John Anik has revealed he has re-signed with the UFC, extending his stay with the promotion after more than 10 years with the promotion.
Anik, the go-to UFC commentator who joined the UFC in 2011, confirmed the news on Twittersaying:
"So grateful. Thank you for the fighters. I hold you all in the highest regard. Grateful for the UFC fans. Your support gives me great energy to perform! Grateful for my bosses, who entrust me with this huge responsibility. I will never take it lightly And my colleagues… I love you!
Six years after signing with the UFC, John Anik would replace longtime UFC commentator Mike Goldberg on UFC pay-per-view shows. Since then, Anik has become a fan favorite, working brilliantly alongside a host of color commentators over the years, including Dominick Cruz, Paul Felder, Joe Rogan, Daniel Cormier and Michael Bisping.
We are lucky to have you 🙌 pic.twitter.com/TQLgWT8qjI

— UFC (@ufc) October 27, 2022
Fans, fighters and other mixed martial arts journalists shared their excitement over John Anik's contract renewal on social media following the announcement, including Paulo Costa, Casey O'Neill, BJ Penn and Ali Abdelaziz.
The best move of the year! 🙌👏

— Paulo Costa (Borrachinha) (@BorrachinhaMMA) October 27, 2022
You are the 🐐!

—Casey Oneill (@kingcaseymma) October 27, 2022
Congratulations Jon! Well-deserved ! Keep up this good work!

— Damon Martin (@DamonMartin) October 27, 2022
Congratulations Jon, not at all surprised

— James Lynch (@LynchOnSports) October 27, 2022
Very well deserved. Congratulation!

— Matthew Wells (@MrMWells) October 27, 2022
No one deserves it more than you Jon. Anyone can tell you're a legit fight fan who does their homework for every card you call. Even this last PPV, you bring up Aaron Pico's comparison to what TJ was dealing with, I mean just on analysis 👊🏻

— SharkStuh 🦈 (@KillStuhDFS) October 27, 2022
Right on 🤙🏽

— bjpenndotcom (@bjpenndotcom) October 27, 2022
🫶🥂

— Stephie Haynes (@CrooklynMMA) October 27, 2022
You man 🐐🐐

— Ali Abdelaziz (@AliAbdelaziz00) October 27, 2022