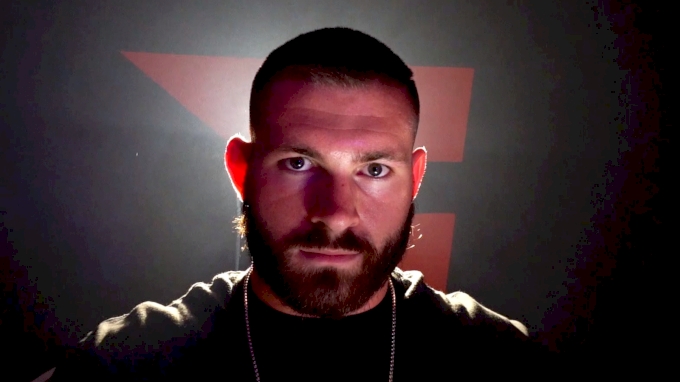 Gordon Ryan returns with three titles up for grabs on October 20!
Who's Number One (WNO) is back on Wednesday October 20 with WNO: The Return Of Gordon Ryan! The reigning ADCC all-time champion will begin his return to competition after a hiatus due to health concerns, with a 15-minute exhibition match against UFC fighter Philip Rowe. Three titles will also be in play, here is a small overview of the entire line-up:
Main card (only available on FloGrappling)
Exhibition: Gordon Ryan vs. Philip Rowe
Main Event: Bia Mesquita vs Luiza Monteiro (bantamweight title game)
Co Main Event: Nathalie Ribeiro vs Ffion Davies (flyweight title match)
Levi Jones-Leary vs. Oliver Taza (welterweight)
Richard Alarcon vs. Mikey Musumeci (bantamweight title game)
Prelims (Available FREE on Facebook and Youtube)
Pedro Marinho vs. Hunter Colvin
Brianna Ste-Marie vs. Bri Robertson
Damien Anderson vs. Estevan Martinez
The event will take place in Austin, TX at the Palmer Event Center at 8:00 a.m.ET, BUY TICKETS HERE
---
Return of the king
Following the success of the WNO Championship just a few weeks ago, WNO is back with a lineup comprised of some of the most exciting grapplers in the game. Since its inception, WNO has strived to convey the excitement and the viewing experience first, which has resulted in a 47% submission rate so far after one year of WNO rules events.
Official classification WNO P4P
Five athletes left the WNO Championship with gold around their waists, and three more champions will be declared on October 20. After this event, eight of the twelve WNO weight class champions will be official, with featherweights, welterweights and light-heavyweights still to go and women's featherweights as well.
The big news is the return of three-time ADCC champion Gordon Ryan to competition, albeit in an exhibition format instead of a regular match. This match will last 15 minutes, regardless of the number of submissions, creating an opportunity for Gordon and Philip Rowe to really take risks and put on a show to close the event. Prior to taking a break from stomach issues, Gordon was 4-0 with four WNO submissions and is currently ranked fourth in the WNO pound-for-pound rankings.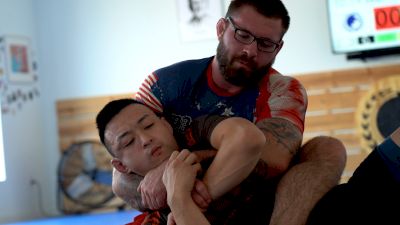 ---
Three titles online October 20
Two women and one man will leave Austin as the first WNO weight class champions. Throwing the main card Mikey Musumeci will return to his normal weight class after gaining 20 pounds at the WNO Championship, facing ADCC veteran Richard Alarcon for the bantamweight title. Mikey is 3-1 at WNO with a 66% bid rate and unbeaten at 135 pounds.
In the co-main event, Nathalie Ribeiro returns after winning her debut at WNO a year ago, and welcomes the ADCC silver medalist to the WNO as she makes her debut in a match for the flyweight title. Nathalie and Ffion are two of the most exciting women and it will definitely be a war.
Arguably the greatest female competitor of all time, Bia Mesquita will make her WNO debut in the main event against another legend in Luiza Monteiro. Bia is an ADCC and IBJJF No-Gi World Champion and will also be looking to add the WNO title to her resume, but coping with three-time No-Gi World Champion Luiza will not be an easy task for Bia in her first game. the WNO.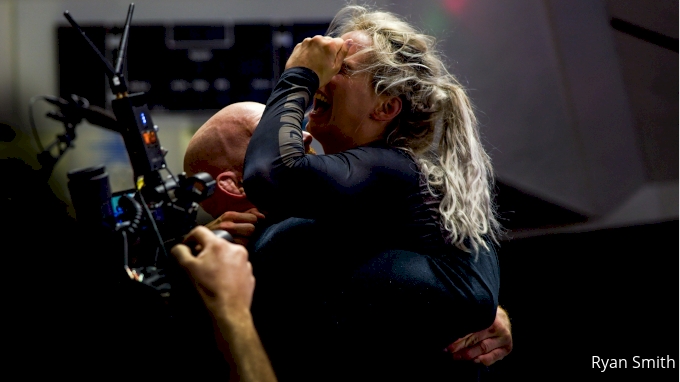 ---
Levi Jones-Leary vs. Oliver Taza & FREE Foreplay Stacked
More associated with the gi competition, Levi Jones-Leary will return to the no-gi competition against WNO veteran Oliver Taza in Game 2 on the main card. Levi worked with Lachlan Giles on his no-gi game in Australia, and has a tough first match in no-gi against New Wave competitor Jiu-Jitsu Taza. Taza is 2-1 on WNO, with wins over Johnatha Alves and Johnny Tama.
As always, there will be three matches streamed for free on our Facebook and Youtube accounts before the main map kicks off. First, New Wave's Damien Anderson takes on the "Giant Killer" Estevan Martinez in a match that is sure to be non-stop action and should be a great way to start the night. Next, Medusa champion Brianna Ste-Marie will face 10th Planet and Bri Robertson in another match expected to be the match of the night. Completing the preliminaries is a heavyweight showdown between two submission hunters, when Pedro Marinho meets Hunter Colvin.
The preliminaries will start at 8:00 a.m.ET on Wednesday, October 20, this is sure to be one of the most exciting events of the year and you won't want to miss watching this one live.
---
Watch WNO: The Return of Gordon Ryan Live On Demand on FloGrappling