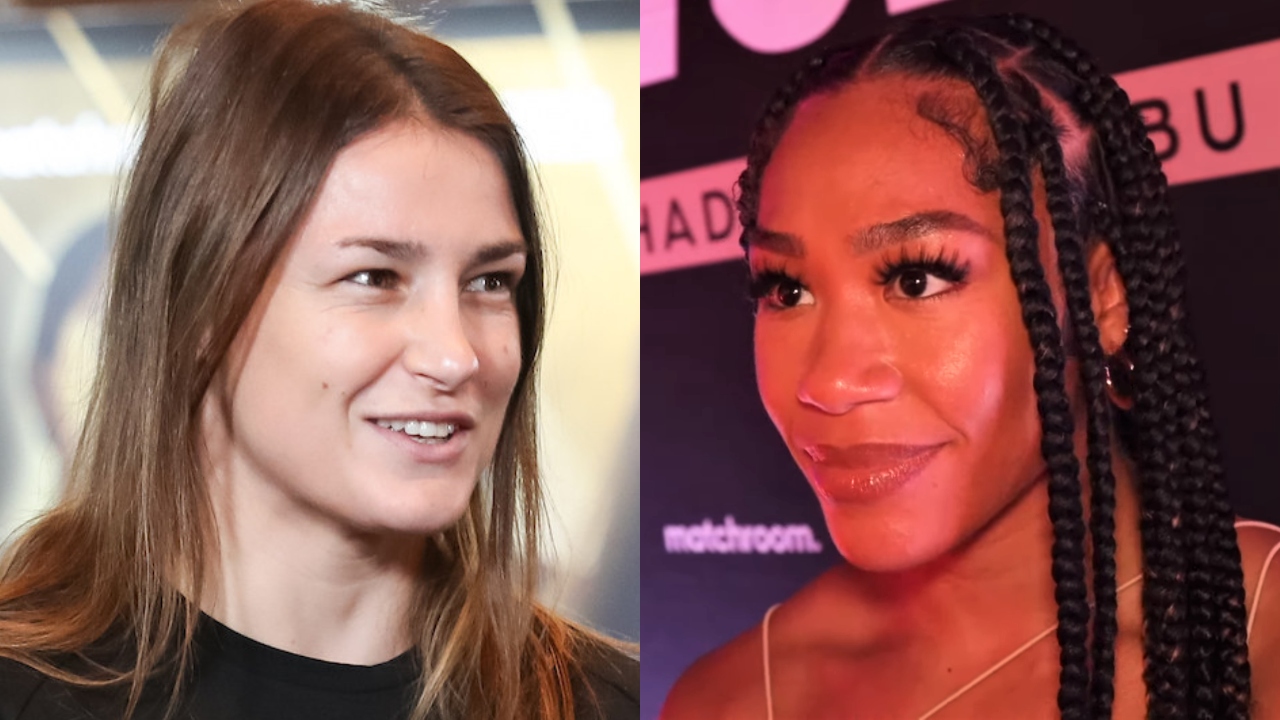 "I would love to fight Katie Taylor, I need that!"
Alycia Baumgardner ready to face Katie Taylor next!
---
When she was last in the ring, super featherweight champion Alycia "The Bomb" Baumgardner (13-1, 7 KOs) enjoyed great success. This is due to her bitter divisional rival Mikaela Mayer. Not only did she win, she added Mayer's IBF and WBO titles to her own WBC and IBO straps in the important unification match. Without surprise, Team Baumgardner has already expressed interest in taking on 130-pound WBA champion Hyun Mi Choi for undisputed status. If not Choi, The Bomb has made it known that she would love to face undisputed lightweight champion Katie Taylor (22-0, 6 KOs), speaking with IFL-TV.
"I would love to fight Katie Taylor. She just fought last weekend. A fight with her is a pretty fight with me. You have two highly skilled fighters and I think when you see that with women, it's a great fight and fun to watch!

"[…] We all want to see her in a dogfight like with Amanda [Serrano], so we really want to see that rematch as well. But a fight with her would be drugs. Like, I need this, I love this!
SHOW ON THE ROAD?
As Baumgardner said herself, Taylor just staged her last performance and will be out of action for the rest of the year. As for who Taylor placed her crosshairs on, the undisputed champion was pretty indifferent. The one thing Taylor was rock solid about was the fact that she wanted to don the gloves for the action in her native Ireland and specifically Croke Park.
So, given that Baumgardner was ready to go on the road and into very hostile territory, she has a chance to fight her way into a splendid action fight! Still, given that these two fist-minded ladies have recently had a fight, it's unlikely we'll get a real update anytime soon. Fortunately, 3Kings Boxing will be there to report all the latest news!
By: Bakari Simpson