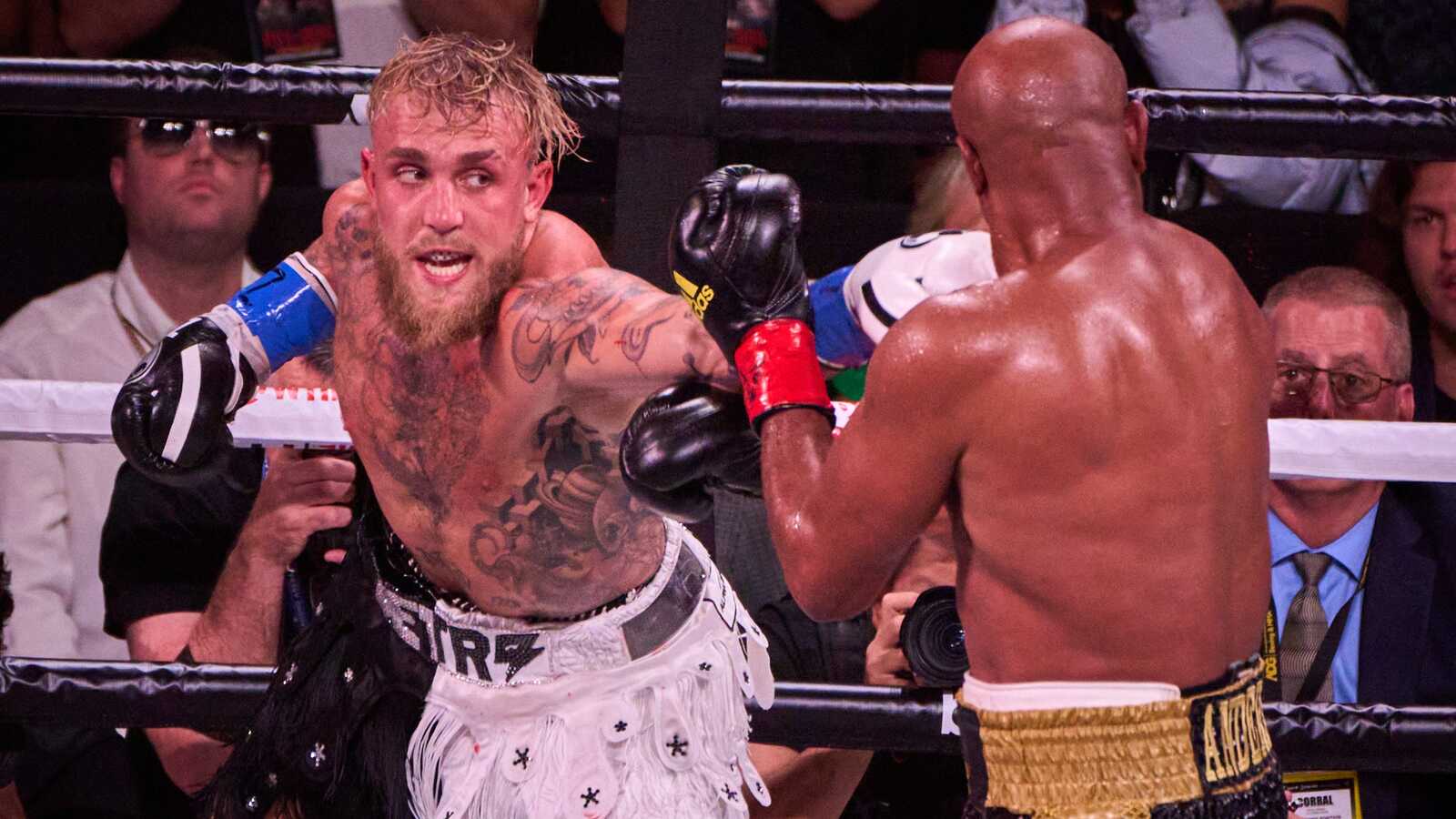 Jake Paul has a plan to support UFC fighters to help with their CBA negotiations
Jake Paul revealed an idea earlier this week that could very well set up a strike for UFC fighters in 2023.
Paul has taken the fighting game by storm over the past few years. He went from a YouTuber and social media influencer to one of the most popular 6-0 fighters on the planet. Yet his road to boxing prominence has had strong ties to mixed martial arts and the sport's top promotion, the UFC.
Three of Jake Paul's previous opponents are Octagon veteran Ben Askren and former UFC champions Tryon Woodley and Anderson Silva. However, that's not where the connections end.
Also Read: Jake Paul Next Fight – 3 Next Opponent Options Including Nate Diaz
Over the past year he's called for fights with other UFC stars like Conor McGregor and Jorge Masvidal and he's also been a thorn in the side of UFC President Dana White. As he used his big spotlight to attack the MMA boss over the issue of fighter pay and the need for MMA athletes to form a union and bargain collectively with the world leader in MMA.
Well, with his latest win over an MMA star in the bag, Paul recently revealed he has a plan in mind that could open the door for UFC fighters with the clout they need to negotiate a deal. CBA, or even strike.
Jake Paul has a $50 million plan that could open the door for UFC fighters to get a CBA