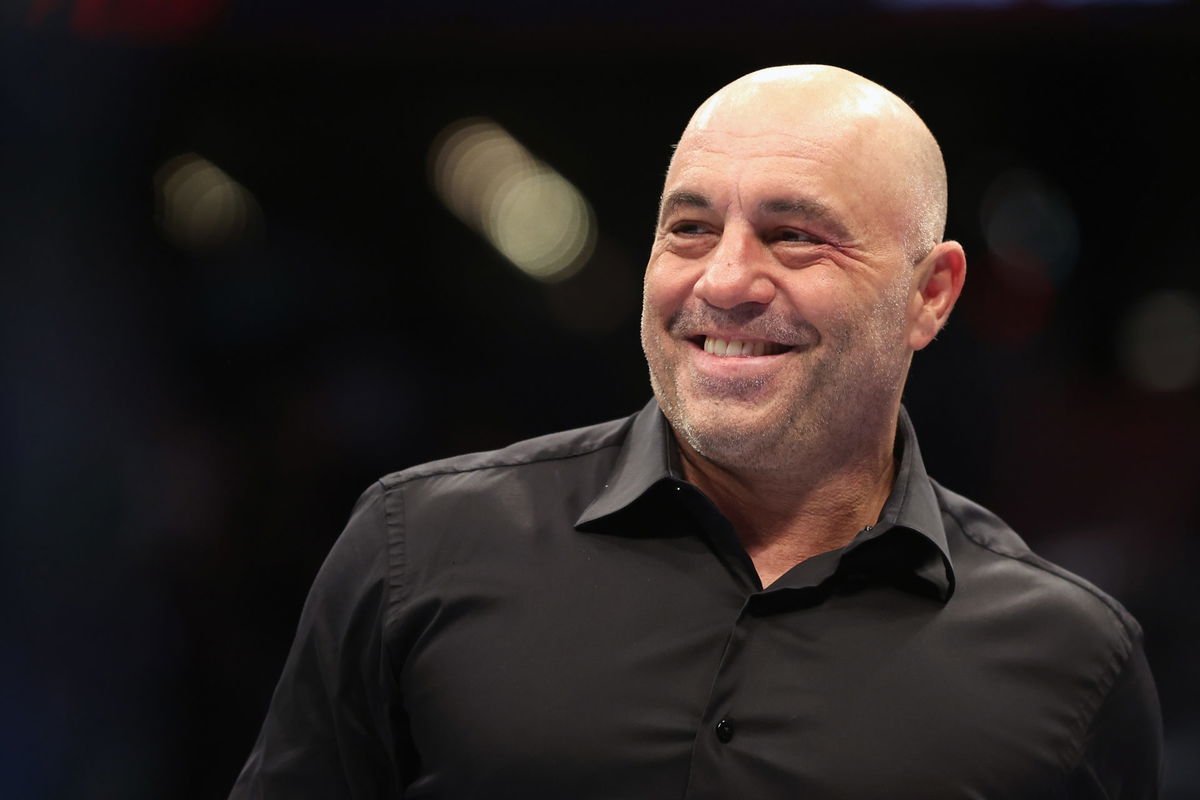 Joe Rogan completed his own 'Trifecta' while at ringside at the Canelo Alvarez vs. Gennady Golovkin trilogy
Canelo Alvarez proved to the boxing world that he is still one of the best in the sport after his quick win over Gennady Golovkin. Alvarez now has two wins over 'GGG' and is the only man to beat the Kazakh boxer. It was a special moment for Alvarez, as many doubted his victory over Golovkin in their second fight.
Alvarez seemingly put those doubts to rest after picking up a comfortable unanimous decision victory. The Mexican boxer has now completed a trifecta of fights with Golovkin and will now enjoy his victory. However, there was another person who completed their own trifecta during the fight. That person is none other than UFC commentator Joe Rogan, who was present at ringside for this match with comedian Dave Chappelle.
ADVERTISING
The article continues below this ad
Joe Rogan completes his trifecta
Rogan posted a photo on his Facebook page with a view of the fight ring. Moreover, it was his third event of the evening as he also visited the ADCC World Championships and the UFC card which took place on the same day. "Front row seats for @canelo and @gggboxing! We pulled off the combat sports trifecta tonight in Vegas! @[email protected] and @daznboxing!" he wrote in the caption
The ADCC World Championship is home to over a hundred elite athletes competing for the most prestigious title in submission grappling. The tournament will be held in five divisions with 16 competitors each for men, two divisions with eight competitors each for women, as well as openweight tournaments. This will then be followed by a super fight between IBJJF World Champion and six-time ADCC Champion Andre Galvao and three-time ADCC Champion Gordan Ryan.
DIVE DEEPER
The UFC also had a card on the same day headlining bantamweight contenders Cory Sandhagen and Song Yadong. It looks like Rogan got to see top talent go head-to-head in every major combat sport.
What future for Canelo Alvarez?
Now that 'Saul' is back on his winning ways, the question of his future arises. The likeliest option for Alvarez would be to challenge Dmitry Bivol for a rematch and get revenge. However, Bivol should Face Gilberto Ramirez in November so this fight can't be made any sooner than next year.
ADVERTISING
The article continues below this ad
Alvarez has plenty of options he could consider. The most exciting of those would be to face two-time WBC super middleweight champion David Benavidez, who has been looking to fight Alvarez for a long time. Additionally, he could also challenge WBO welterweight champion Terence Crawford, although that seems highly unlikely.
WATCH THIS STORY – Deontay Wilder, Anthony Joshua Trilogy and other potential opponents of Andy Ruiz Jr. after a magnificent victory over Luiz Ortiz
ADVERTISING
The article continues below this ad
What did you think of Rogan's trifecta? Let us know in the comments.