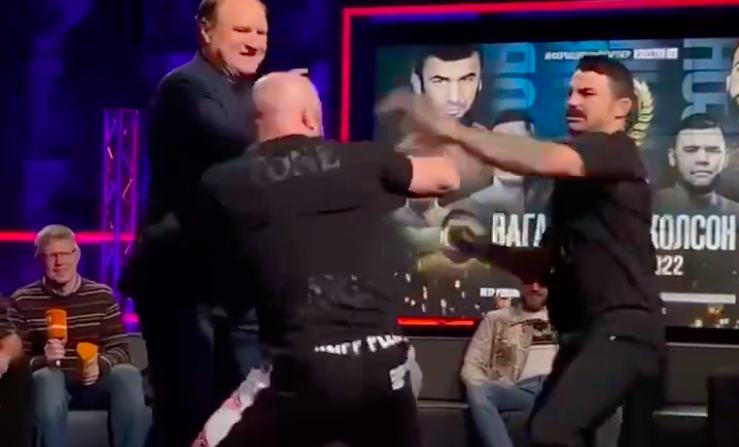 Mike Perry brawls with Russian fighter at press conference
Hit enter to begin your search
Perry isn't even scheduled to fight Magomed Ismailov, but here we are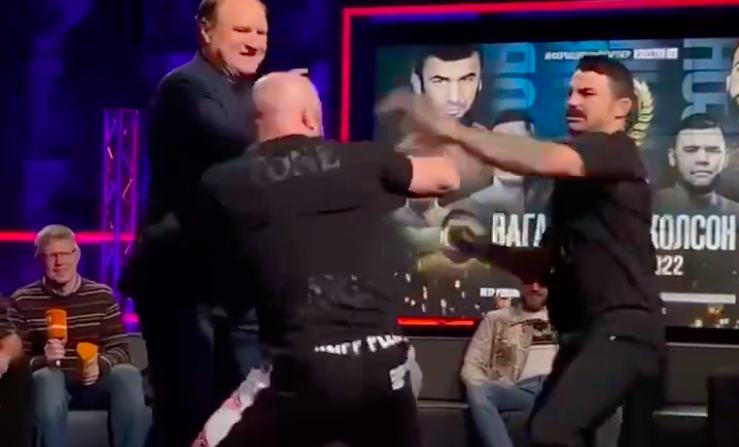 Mike Perry is known to many as a fighter who rarely strays too far from controversy.
'Platinum', who has recently moved into the world of mixed martial arts bare knuckle boxing (for now anyway), is enjoying a career resurgence at his new home at BKFC, after beating Julian Lane and Michael ' Venom' Page in his two outings for the promotion so far.
Perry is currently in Russia where he traveled with his friend and sparring partner Alex Nicholson who is scheduled to fight Vagab Vagabov and, for reasons known only to promoters, appears to have been placed in a matchup with Russian MMA fighter Magomed Ismailov who is expected to face Serbian Aleksandar Ilic in an upcoming boxing match.
Perry, however, appears to be keeping his options open for future fights and nearly threw himself in with Ismailov after the Russian threw a looping slap after some back-and-forth bashing.
You can view the images below:
This is perhaps one of the most random matches in recent memory. Passionate face to face between Magomed Ismailov and Mike Perry pic.twitter.com/Kk0L2XCsmW

— Matysek (@Matysek88) September 27, 2022
–
comments
.row","additionalMarginTop":100,"additionalMarginBottom":0,"updateSidebarHeight":true,"minWidth":0,"sidebarBehavior":"modern","disableOnResponsiveLayouts":true}">
.row","additionalMarginTop":100,"additionalMarginBottom":0,"updateSidebarHeight":false,"minWidth":0,"sidebarBehavior":"modern","disableOnResponsiveLayouts":true}">
.span_12″,"additionalMarginTop":100,"additionalMarginBottom":0,"updateSidebarHeight":false,"minWidth":0,"sidebarBehavior":"modern","disableOnResponsiveLayouts":true}">