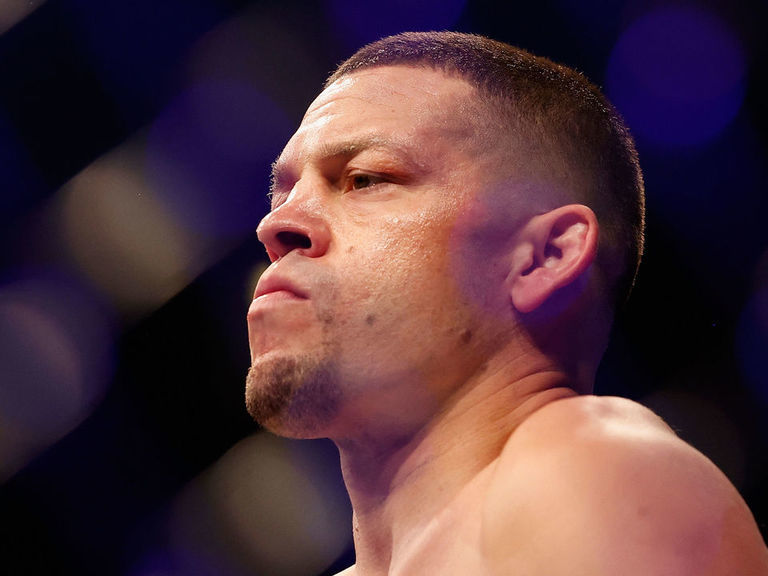 Nate Diaz watches Bellator and wants an April card
Nate Diaz apparently wants to join a new MMA promotion – or he's just messing with his current house.
The longtime UFC fighter tweeted on Friday that he was interested in signing with Bellator and wanted to compete in their April 23 event in Honolulu alongside his friend Yancy Medeiros.
Unfortunately for Diaz, signing with Bellator within that time frame is extremely unlikely. The UFC should let him terminate his contract, which has one fight left. There is no indication at this time that the promotion would be willing to do so.
The UFC and Diaz struggled to schedule his next fight. Over the past three months, Diaz and former interim lightweight champion Dustin Poirier have both said they want to fight, but that matchup has yet to materialize. In January, Diaz accused the UFC of "slowing down the real fight game."
Earlier in March, UFC President Dana White said he was confident the promotion would re-sign Diaz.
However, Diaz also said he wanted to fight Poirier and then retire from mixed martial arts.