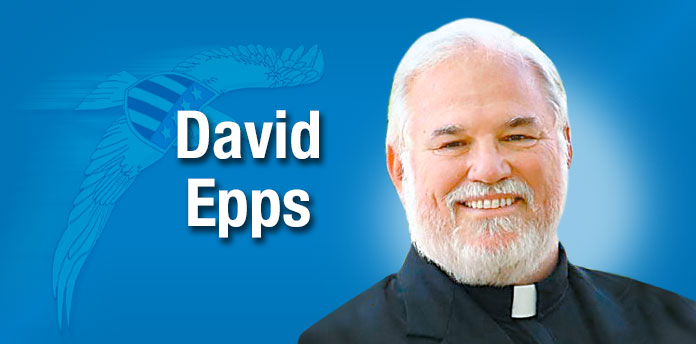 The death of women's sport?
A a few weeks ago, I was thinking about women's high school athletics. That, and women's college sports, have been in the news lately. As I pondered the subject, I did not remember that my high school, Dobyns-Bennett High School in Kingsport, Tennessee, fielded women's sports teams. So I pulled out the old seniors' annual report and decided to investigate.
My last year was the 1968-69 school year. Of course, there was no women's soccer team. It was to be expected. I also hadn't planned a women's baseball team. There were none either. But women's softball, a staple of high school and college sports, wasn't there. Girls basketball? No. There was also no women's track and field team. Surely there were girls playing on the golf or tennis teams, right? Again, no.
That year, the school sported a swim team. There were 19 students in this inaugural team. Seven of them were girls. As far as I know, they were the first female varsity athletes in the school's long history which began in 1919. The only other experience available to female athletes, going through the year, was to be part of the cheerleading team.
The school clubs were filled with both boys and girls, but the karate club, which considered itself more of a sports team that rivaled clubs at two other high schools, had 23 members. Again, all the boys. In 1968-69, at least in my high school, considered a remarkable and progressive institution, girls were relegated to physical education classes and intermural sports. I guess we weren't the exception.
Since I have twelve grandchildren, nine of them daughters, I have enjoyed watching boys – and girls – compete in athletics at some level. My eldest granddaughter, a girl, was on her high school softball and swim teams. It is now normal for every school to have women's sports teams. But it took a federal law to make that happen.
Title IX is the most commonly used name for the federal civil rights law in the United States that was passed as part of the Education Amendments of 1972. It prohibits discrimination on the basis of sex in any school or any other educational program that receives federal government funding. government. The law was signed by President Richard Nixon and went into effect in June 1972, three years after I graduated.
The practical effect has been that almost all schools, even private and religious schools that do not receive federal funds, have athletic programs for women at the high school and college levels. Equality in sports has since infiltrated to include teams of both sexes starting even at a very young age in community programs.
Female athletes compete at all levels, including the Olympic and professional levels. Women even participate in professional boxing and mixed martial arts. But they, like the males, compete with each other—not against the opposite sex, except at very early ages.
But everything is changing. It's fair to say that most men will beat women in one-on-one sports competitions. There are exceptions. I would never enter a ring or a cage with a professional boxer or a mixed martial artist, female or not. Anyone who has been in sports, law enforcement, or the military understands that men, as a rule, are bigger, taller, stronger, faster, and more muscular than their female counterparts.
Now, biological men who become "trans women" compete in women's sporting events and beat them every time. Where are the feminists and Title IX pioneers today? When I was involved in the martial arts, as a competitor and instructor, I got to know a man, a green belt, from a certain school. He won first place in his division in every tournament he entered. Was he so good? Well, for a green belt, one of the top middle ranks, he was outstanding.
The problem was that he had been a martial artist for like five years. He should have been in the black belt division. But he was not. He declined the promotion and continued to win trophies. It was like a 25-year-old beating a six-year-old. It was wrong and the instructor who should have refused to let him compete at this level closed his eyes. The judges had no way of knowing he was "sandbagging," our term for such behavior.
Soon he and his instructor became objects of ridicule and derision. Well Named. His trophies were worthless and his "victories" hollow. Most in the martial arts community thought he was not man enough to compete with men of his own level.
Whatever term one chooses to use, a person with male DNA has no business being in women's or women's sports. It's unfair to biological females who have been training all their lives for their big moment only to get ripped off by a sandbag.
Last month, a 29-year-old biological man, who identifies as female, beat a 13-year-old girl for first prize in a women's skateboarding competition in New York. Where is the honor in this "victory"?
In March, a University of Pennsylvania swimmer who prefers to be called Lia Thomas won an NCAA swimming contest and was hailed as the first transgender athlete to win a Division I championship in any sport. Thomas, by the way, swam for the men's team at Penn for three years before taking trophies from the female athletes.
This must stop. He mocks Title IX. It's insulting and demeaning to women who see their sports dominated by an increasing number of biological men. If high schools, colleges and the Olympic committee want to introduce a new "transgender division", it couldn't be more bizarre than what is already happening and it would be better than seeing women's sport destroyed.
Our culture has grown in the 50 years since Title IX. Tens of millions of women have been able to compete in a way that the girls in my graduating high school class never had the chance to do. Entire industries and professions were created as a result of Title IX. Even Caitlyn Jenner, the Olympic champion who won a gold medal and set a world record in the decathlon at the 1976 Olympics in Montreal, like Bruce Jenner, told the NCAA, "…it has to stop now. Jenner also said in an interview, "It's not good for women's sports. It's a shame that this is happening."
On this point, Jenner and I agree. This must stop.
[David Epps is the Rector of the Cathedral of Christ the King (www.ctk.life). The church has worship services at 10:00 a.m. on Sundays but is also live streaming at www.ctk.life. He is the bishop of the Diocese of the Mid-South (www.midsouthdiocese.life). He may be contacted at [email protected]]