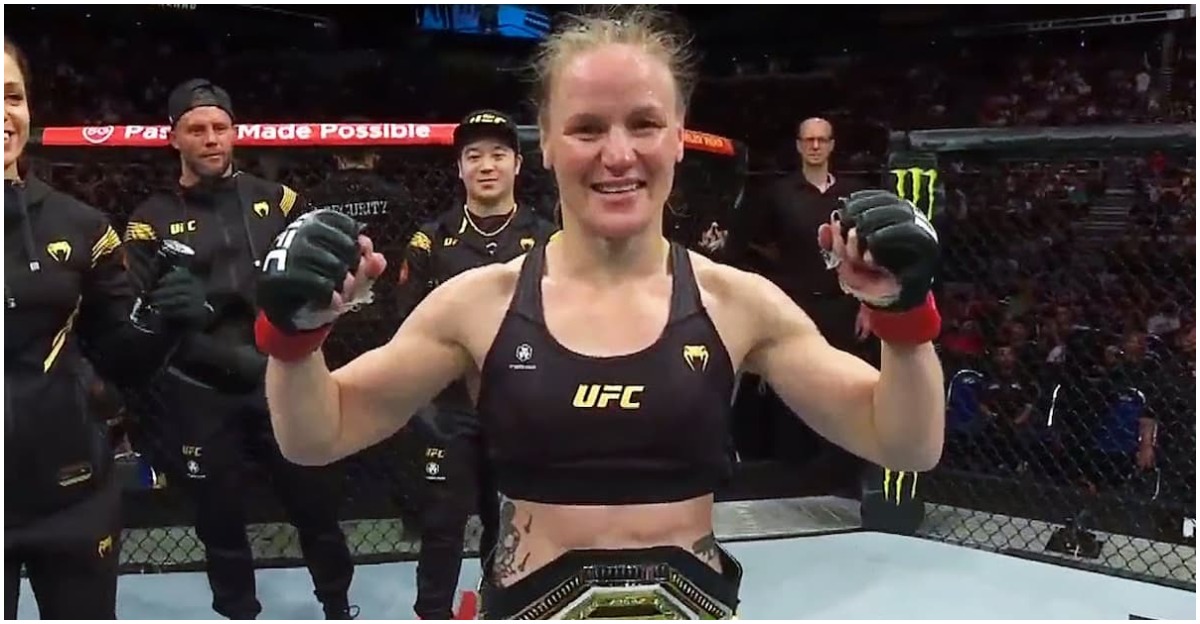 Valentina Shevchenko reveals she entered UFC 275 with a foot injury
UFC women's flyweight champion Valentina Shevchenko has revealed that she entered her UFC 275 title fight with Taila Santos with a pre-existing foot injury.
Valentina Shevchenko made her seventh defense of her flyweight championship in Singapore, edging out a split decision. However, in a contest that could have fallen in favor of Santos. The scorecards read 49-46 and 48-47 on two of the champion's judges. A judge scored the fight 48-47 for Santos.
The challenger made the night extremely difficult for Shevchenko, who finally looked human after going through contenders since becoming champion. The two women faced off after a strong start from Santos, with Santos being worse, which caused a noticeable change in momentum.
Valentina Shevchenko reveals foot injury ahead of UFC 275 title fight
In her post-fight backstage interview with Megan Olivi, Shevchenko said she entered the Octagon with a foot injury and caused further damage after throwing kick after punch at Santos.
"I feel amazing. I came into the fight injured with my foot, but it seems like after the fight I kicked so much, it's a bit more injured. Besides the foot, we going for an X-ray afterwards, but on top of this injury, I feel amazing.
Megan Olivi asked where Santos ranks as a challenger as opposed to her previous opponents, making the fight close.
"I think she's a very good opponent, very tough and definitely a heavier person."
The victory moved Shevchenko to (23-3) in his career, bringing his winning streak to nine. Santos gave the champion her toughest fight in quite some time, and it's a fight we can expect to see come back next or down the line.
Santos saw his four-game winning streak come to an end in Singapore, falling to (19-2) in his professional mixed martial arts career. Although he failed to win gold, the Brazilian fighter earned the respect of the entire roster and fans around the world. A loss on paper, but his stock rose after five tough rounds.