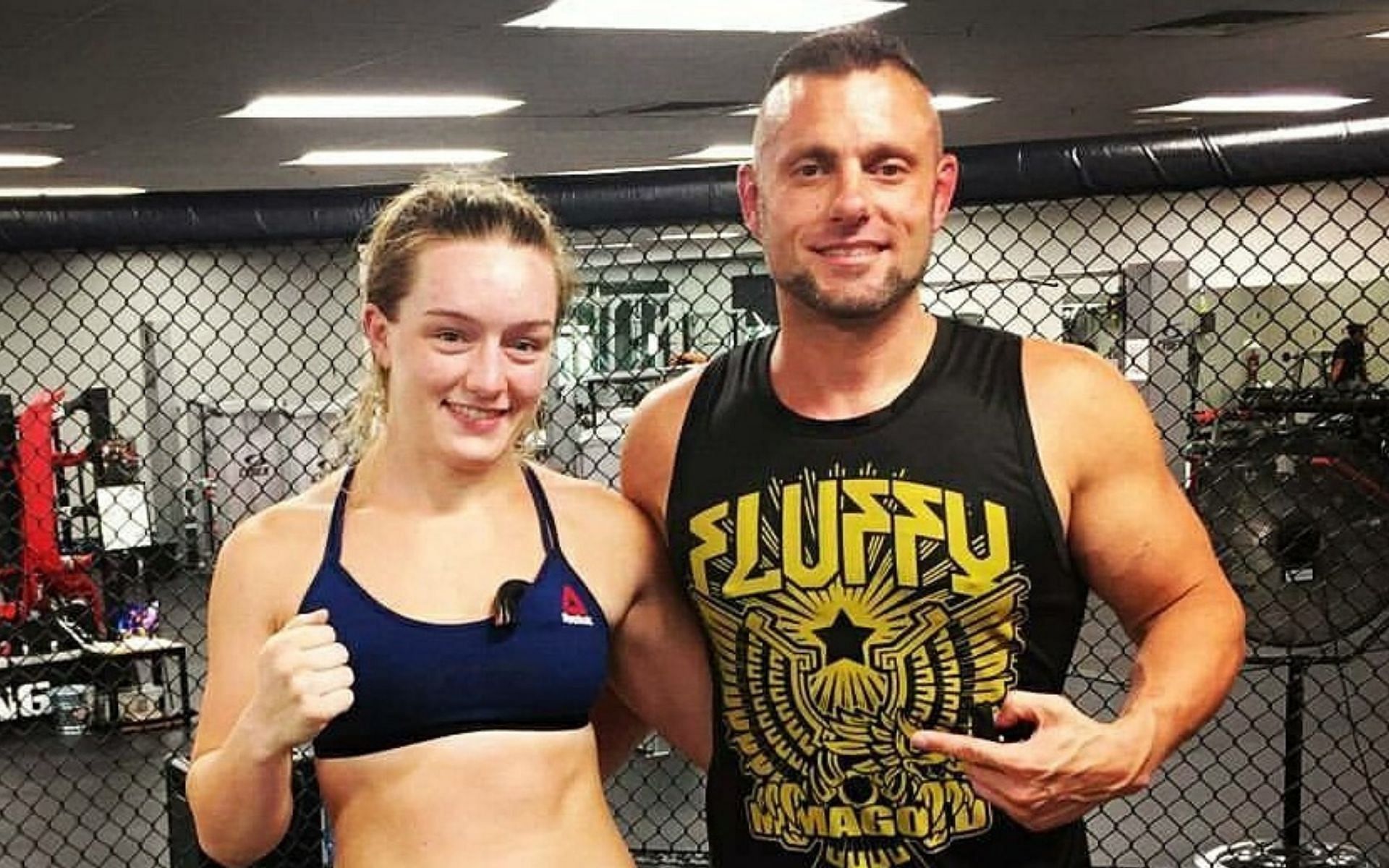 Who is Aspen Ladd's coach Jim West?
Jim West is the head coach of MMA GOLD, a professional MMA fighting team based in El Dorado Hills, California. He is also the coach of Aspen Ladd and has been coaching him for years.
West is a Brazilian jiu-jitsu black belt and former professional athlete. He is also the host of a podcast titled Victory loves company.
Jim West has been in the headlines since the women's featherweight fight between Aspen Ladd and Nora Dumont at UFC Fight Night 195.
Aspen Ladd gave a disappointing performance on his featherweight debut against Dumont. This led to Ladd's coach Jim West giving him a reality check between rounds, which many viewers found to be pretty tough.
Before the fourth round, Jim West criticized Ladd for his poor performance and told him to finish his opponent to win the fight. West said:
"You're down 3-0. Please tell me what you're doing? You have to throw more than one punch! Fight to win, you have to finish."
Aspen Ladd lost by unanimous decision. The three judges scored the fight 49-46, 49-46 and 48-47 in favor of Norma Dumont.
Shortly after Aspen Ladd's loss, Jim West took to Instagram to respond to the criticism he had received from fans and fighters for his training. West accepted the blame for his fighter's loss and admitted he may have been tough on Ladd.
---
MMA personalities react to Jim West's coaching
Jim West's comments in the corner have divided fans and fighters. While many considered it to be tough, there are quite a few who disagree and think the head coach has gone beyond any limit.
Former UFC two-division champion Daniel Cormier took to Twitter to defend West. Cormier disagreed with the account that he had been abusive or exaggerated in overwhelming Aspen Ladd.
He revealed that he had heard much more nasty words from his trainers during his own fighting days.
Henry Cejudo replied to the tweet and said he loves it when coaches get real.
Former UFC bantamweight champion Miesha Tate has lashed out at Ladd's coach through a series of tweets.
MMA reporter Ariel Helwani raised questions about the effectiveness of West's methods and called the situation "not ideal."
Fighters such as Belal Muhammad, Kevin Holland, Vince Morales and Lando Vannata also shared their thoughts on Jim West's training strategy.
Read also
---
After Khabib, Conor and Jon Jones, it's Islam, O'Malley and Izzy. Follow them here!